booky1940!
Member
since 04-16-2009
Posts 99
Canada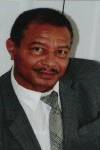 ---


The story of little Toddy Bright Day
As children, he says, we love to play

Then hide and seek, shall be the game
No slipping and sliding to make us lame

May be in the corn-field or into the hay
Unless at grand-maís while there we stay

Or else, like in the park, if there we stray
Says Toddy Bright Day to little Johnny Clay

Talking and laughing, trotting along the way
Suddenly comes the rain, spoiling the day

Around they've turned to go back home
In case, on the way, sun hides its face

They feared, of not finding the place
Not a good day, for Toddy and Johnny

The rainís washing out their day to play
No hiding or seeking says the rain today

Plus lightning and thundering, it rained
Thatís the story of Toddy Bright Day


The poem above only becomes alive
For the sake of Childrenís Book Day,
On 2nd April 2016!
Feel free to read and comment.
All rights reserved.



[This message has been edited by booky1940! (04-01-2016 12:46 PM).]