HippinTrippy
Member
since 03-26-2010
Posts 103
New York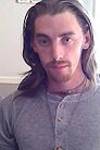 ---

What a beautiful place, that we have come to live.
So many pleasures to be had, and so many gifts to give.
There are many beings about this plane, many have come to pass.
We as humans will be gone some day, but this place will forever last.
Not many believe this, though their ego's keep them blind.
All you have to do is look around, and you will see our paths are all outlined.
Once you begin to realize this, you will become more at peace.
Embrace the inevitable, ride the coaster 'til it's end, and release..
You have more control than you think, more than you were programmed to believe.
Open your mind, open your Eye, open up your neurological pathways and receive.
We give and we take, we accept or deny, this is the way life goes.
You have the ability to create new friendships, families, or foes.
The depth of this reality, is only as deep as you perceive.
Understanding this is essential to harmony, It is in our destiny to conceive.
Within your thoughts you have power, to create or even destroy.
The use of your powers are evident throughout this place, and are felt by every girl and boy.
So spend your time wisely, make the best of your actions and emotions.
Be positive and keep an open heart, and it will be reflected from the sky down to the oceans.

Joshua 6/27/12

Author notes:

This was written within 10 minutes, and also the only time I can remember writing something on the spot. I am a firm believer that we create our own reality. Our thoughts and actions are reflected in everything and everyone we see, that is if your Eye is open.
I hope you enjoy. =)<!signature-->

It's not easy being evil, in a world gone to hell.