Ethern
Member
since 07-01-2010
Posts 148
on a plane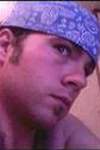 ---

Pull my strings Gepetto, For I love to dance for you. I wish we could do this show every night but our magic wears thin along with our instruments and costumes, and only The young girls like our shows anymore. But the girls are my delight, as you have made Me a handsome toy. But boyish charm is a cheap Substitute for the gray mantle of a man. For whatever a man should be, you never fail to be in the time we need a hero to believe in. Father, Husband, Brother, Savior, Friend. If only the lambs knew what a shepherd was for anymore. You are worthy of the faith of every maiden. May I call you Lord.
I am the work of your right hand.You labored many long hours to build me. I look just like you did when you created me 30 years ago. You are Glorious in me. I am honored far too much to be made from a block.
You are master of arts and crafts, my wood is fine and smooth polished. Your children love to take me into their hands and stare into the Arctic Blue eyes you drew for me. You mixed the colors yourself, with a twinkle of Noonday Horizon dabbed on a bowl of Abysmal Blue, on a Heavenly White Glacier. I would have chosen no other color for myself, because I know you love them, and the girls do too. You made my eyes like yours, and I thank you. They are most beautiful Charms.
Remember your youth, my father. You are old and wise, but strong and sure. You have not diminished In stature, honor, beauty or strength. It is the crowds who have changed. The women grow restless in this small town, and they go to the cities now to seek glamour instead of beauty, and entertainment instead of education.
If the doves would stay longer than just a night, days are even better spent when the sun shines down upon your green fields, and the sheep graze safely. They donít know you own the meadow with the brook, a holy place where angels descend and ascend: Where you met mom, And I, the most fortunate favor of maidens was conceived. You are a generous liege.
The silly girls come to see me dance, but it is you that entertains them. They should have sought you instead. But You would only give them right back to me! You are modest, pure as light. I trust you alone and without you is only darkness for me. Even my mother the moon pales against a black canvas shining only with what light you give her.
Will you dance again? Play that favorite tune that you donít whistle anymore. I will dance for you alone. Or I will win all the girls for you if you will teach me how to step when itís just us two. You are my grace and elegance. You know I am so clumsy without you, and how hard I must practice to do it just like you! But you do it just right, I will too.
Take me out and parade me in front of the darlings when you get lonely. I know how you love that sparkle in their eyes, And as they smile, I too believe again, I will be a real boy, you promised. Take your time, Lord, I am content to amuse you all my days. The children are naÔve and the love of foolish women only teaches me to look to you again.
What will I do with flesh and bone? Cut my strings And I will bind myself to you with cords that canít be broken. You have made my portion enough for two and three generations, and I am still only your puppet. Only by your command will I go, and in your name I will return like a sparrow to my nest.
You wear virgins like feathers, and pin a princess to your lapel. The flowers are gorgeous but you are an ancient and stately oak. I will go to get one bud for you but ten women will send back one hundred vines as tokens of betrothal. I will plant them at your root and they will bloom on your tower and thrive in the safety and comfort of your bow. Keep them for yourself, I know they are undefiled with you. I will say to the girls in the square: ďMy sisters are all virgins who will never leave my father for there is no man like himĒ. I will not lust if you will teach me not to covet.
You will have your children, Gepetto. The earth will not suffer you to be lonely. I will be here with my sisters. Mother will come. She cannot deny you forever. Remember the song you wrote her in the beginning? The one you enchanted her with the first time? You know it always plays out the same. I sing it to the lambs and they sleep on my lap for a little while. You are the most excellent writer. I am sure I will write too, when you give me fingers.
I saw you turn water to wine, and I know that I too will have a body, and a splendor like yours when I am old. I wait patiently. In the meantime, Pull my strings. I love to dance for you. The strokes of your fingers are life to me.