Ethern
Member
since 07-01-2010
Posts 148
on a plane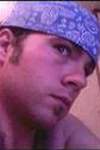 ---

.In so many churches, where I hear the truth preached in the authority and direction of Gods spirit, I have heard the name King James preached as the only true word of God. I apologetically disagree with my brothers and sisters, for the true word of

God has been spoken in the earth long before any texts existed.

I am thankful for the King James Version Bible. God has spoken in the English tongue, so that even I may understand his word and know Him by his conversation. But even that version was translated from other languages.

Since the day of Babel, the languages of man have been confused by Gods own will. Not only words and letters differ from language to language, but whole thoughts, ideas, and expressions are different, so translations are not as easy as a-b-c. some of the things that bible authors are telling us may be obscured or even lost in translations.

Even in conversations with an average person, so often exact and correct words or expressions are not used, but still we may understand the thought that is to be expressed.The word of God is the expression of his thoughts to us. Even without exact and correct words, we can come to understand his thoughts. Knowing god is how we come to be saved. Understanding his thoughts is key, no matter what words or expressions are used.

Before there was ever a written text, Gods word has been understood by men. Before the new testament was written, God spoke the truth of his gospel in every tongue on the day of pentecost. Bible doctrines teach us that its Gods will that his word will go out to all the world in languages that each man can understand, and it is within his power to accomplish that.

The KJV is written in archaic English. I have been trained to read, write, speak, and even think in contemporary American English. God has provided translations in my own language that help me understand his word so that i may know him better. My faith is not in the ability of man, to relay Gods message ver batum and with perfect translation, but in Gods spirit, who teaches me truth in my own spirit, despite the imperfections of man, and who writes his word on my heart without ink.

Again I give thanks for the KJV. But I do fear that King James may have usurped glory from King Jesus. I hear the name King James preached in King Jesus Pulpit. I see the name King James boldly printed and exalted on the front page of King Jesus holy bible, but never mentioned by God in its texts where his true word is recorded. I am just uncomfortable with the supposed idea that i must go through King James, as some medi-messiah, to get to King Jesus. It seems to steal away from the glory of the holy name of King Jesus, which is the only name by which we may be saved. Salvation is not in "the holy names of Kings James and Jesus." Such an important truth would surely have been disclosed to us plainly by God.