HippinTrippy
Member
since 03-26-2010
Posts 103
New York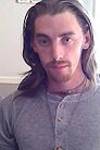 | | |
| --- | --- |
| 0 posted 03-27-2010 04:22 PM | |
---

I've got to keep my head up,
And look forward to my future.
What this new life of mine will bring,
I'm not entirely sure.

Theirs no more room in my heart for pain,
'Cause dwelling on negativity,
Leaves you with nothing positive to gain.

I have very conflicting thoughts,
About how I should view these things.
I want to forget about yesterday,
And focus on what tomarrow brings.

But can you truly forget your past,
Without losing who you are?
It seems to me it would be a waste,
To have fought this hard & come this far.

It seems to me I have gained so little,
And yet I feel I've lost so much.
I have to start looking back on negative experiences,
While keeping positivity in touch.

I must learn to take the good with the bad.
Learn to apreciate every step I have taken.
Only then can I feel content with where I am.
Only then will I feel enlightened & truly awakened.

In this case I cannot say this is my first step.
Though perhaps the first properly directed.
The first step among many,
Leading to my happiness perfected.

3/26/10<!signature-->

It's not easy being evil, in a world gone to hell.