Billie Cullimore
Member
since 03-27-2009
Posts 315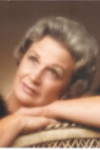 | | |
| --- | --- |
| 0 posted 01-19-2010 01:29 AM | |
---

What Christmas Means to Me
By Billie Cullimore

Bright eyes staring in wonder at a dazzling Christmas tree, tiny hands slapped if you touched. At one year.

Santa Claus and elves, reindeer and presents, some where between two and about six or seven, eight if you are lucky.

The let down and disappointment when you find out it was all a hoax. Trying to figure out how Santa Claus and the baby Jesus got all mixed up together.

As a young teen you start to enjoy keeping secrets and myseries from little brothers and sisters. And you graduate from the card table to the dinning room table with the grown ups for Christmas dinner.

As a young adult, Christmas takes on a new meaning, because you have found some one special to share it all with. Moon light sleigh riding and ice skating, holding hands and caroling.

Your own children come along and it is your turn to play Santa Clause, but now there is the added responsibility. Making sure they understand the true meaning of Christmas, the birth of Jesus Christ and all that goes with it. And the fear that there won't be enough money this year for all that is expected.

The children grow up and start to leave your nest-You worry and wonder if you are going to be alone and lonely this Christmas. This is the time of year that we all make the effort to be home for Christmas.

Home for Christmas: Turkey roasting, spice cake, pumpkin pie, the smell of pine and a crackling fire.- That is when you think of the soldier boy or girl and you stop for a moment and wonder and pray.--And you pray. Next year we'll all be together.

Oh yes, there are the cynics who will tell you that Christmas has become too commercial. All those merchants out there grabbing all your money. But there are still loving hands crocheting hot pads, sewing doll clothes, building doll houses, painting wagons, baking cookies.

As far as I'm concerned, Christmas is the one time of year that people think of some one besides themselves.