deleeme
Senior Member
since 10-09-1999
Posts 1771
NEW ENGLAND, USA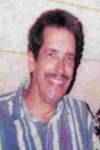 | | |
| --- | --- |
| 0 posted 08-11-2009 03:23 AM | |
---

What is the essence of my life?
Is it simply a random chain of events
which has a beginning
an undeclared middle
and a definite end--
which in the end signify nothing?

I would not want to live another day
if that is what my life was all about
for it would then be reduced
to a senseless waste of time
and effort and struggles
which profited no one.

No, Life--mine and yours must be more
than a chronology of expiring time.
It is all too clear to me
it was not based on an mindless accident
but formed out of purposeful, creative deliberateness
of a Master Designer who made me not for selfish amusement
but for purposeful development and testing
to prove the metal of our worth
and to give us an opportunity in the process
to distingiush ourselves to pass on to the next level
of existence and being, not as another person or creature
but in a refined manner to better associate and appreciate
the beneficent God, who seeks our loving, faithful fellowship
in a most perfect world when the time of our aprobation
has run its full course.

So whether 19, or 59 , as in my case
Life is truly a meaningful and fruitful experience
though fraught with dangers, challenges, and change--
though varying from mountiantops to deep valleys
and everywhere inbetween in scope.
By accepting that reality and seeking our Master's will
rather than flitting it wastefully on our own selfish interests
we will come to realize how grand a contingency is ours
what great blessing is involved
and what a great destiny that can be ours
thanks to the loving grace of God
both here and forevermore!





<!signature-->

I thank the LORD everyday
He has given me something to say
And to share with others,
My Friends, my sisters, my brothers!

To God Be the Glory!