serenity blaze
Member Empyrean
since 02-02-2000
Posts 28839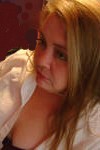 | | |
| --- | --- |
| 0 posted 03-10-2005 09:43 PM | |
---
Some of you may have read my offering in prose regarding a recent event here in New Orleans regarding the surprise catch of a 44 lb. catfish.

It was based on this news report in the Times Picayune:
http://www.nola.com/archives/t-p/index.ssf?/base/news-3/1109401084142180.xml

So after I wrote my story, I thought, "wouldn't it be fun to write a second part, but this time, (since I'm toying with point of view and perspective anyhow) to write a story from the perspective of the fish?"

So that's the challenge folks.

You can use the news report, or, if you like, I don't mind if you use the characters in my own offering, titled "Think Like A Fish" and found here:
http://piptalk.com/pip/Forum15/HTML/002282.html

I confess I have tried my own challenge, and thus far I'm having a bit of a tough time with it; so I'm hoping to find some inspiration through you all. Besides, I think it's a fun idea!



It just occurred to me it could be either--so I came back to edit.

[This message has been edited by serenity blaze (03-11-2005 12:07 AM).]