secondhanddreampoet
Member Elite
since 11-07-2006
Posts 4763
a 'Universalist' !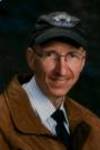 ---

Twice I attempted to delete Pennsylvania, USA
and enter "None shall steal our dreams!"
(30 characters)
It did not accept the edit, yet the message indicates I successfully changed my profile and then reverts to blank space in that field.

Am I doing something wrong, or is there a SW glitch?