Sunshine
Administrator
Member Caelestus
since 06-25-99
Posts 67715
Listening to every heart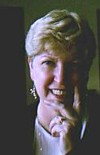 | | |
| --- | --- |
| 0 posted 09-23-2006 10:10 AM | |
---

My two-year, two-month old Compaq Presario R3000 was turned on this morning at about 8:20 a.m. or so [yea, I know, late for me!] and after I had opened e-mail, Word, checked into PiP, and all other "normal applications, i.e., virus control, IM, etc., were up and running, my computer suddenly started acting as if had an inner earthquake going on, and the computer screen was jerking up and down rapidly. The screen was not "rolling" but just a rapid jerk up and down. I was able to Ctrl-alt-Delete and get out of the three windows that I had opened and was able to shut down the machine successfully.

After giving it about 20 minutes of "rest" time, I went to log on again and immediately experienced slower, but still some jerky motions. With Crtl-alt-delete, the machine rebooted itself and my machine settled down.

I quickly downloaded some important files, and am now asking if any of you know what happened, and can explain it to me? My laptop is not on when not in use; it has never been dropped; and I do not want to believe that it is getting ready to die.

Any ideas as to what may have caused the jerking? Even if there had been a loss of power [there wasn't] it still has back-up battery.

Thoughts?

and Thanks!