Stephanos


Member Elite
since 07-31-2000
Posts 3496
Statesboro, GA, USA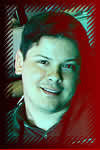 | | |
| --- | --- |
| 0 posted 02-23-2001 11:39 PM | |
---
Sounds like a pretty basic, infantile question. But I am in an infantile stage of learning web-design... I'm using a great combo, Dreamweaver/ fireworks 4 studio but I don't know a lick of HTML, yet...

Anyway my question (having nothing to do with HTML) is while I'm building a poetry-based website with title/ navigation bar at the top that will frequent every page as a template, what are some things I might want to put at the bottom of the page (as an uneditable region of the template that also will be on every page), to ensure it doesn't just end with nothing there, and to ensure that it looks semi-professional and not tacky?

Any creative ideas, suggestions, or even links to pages as examples are welcome.

I'm a little top heavy here!




[This message has been edited by Stephanos (edited 02-23-2001).]