WhtDove
Member Rara Avis
since 07-22-99
Posts 9561
Illinois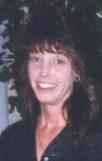 | | |
| --- | --- |
| 0 posted 03-02-2001 11:07 PM | |
---
I mailed off my URL today for the site I've been working on as our Final Assignment.
I was surprised to see a reply from her, and even more surprised, and EXCITED to read it.

I wanted to share it here, and thank you Nicole for your help, and Chris to you too!!


quote:

---


Rebecca, your site is so great! I'm so proud of the
work you've done -- it's just really excellent!

Would it be OK if I would put a link to your site on
my Kish page? You will get a wider audience than just
our class.

Just two comments:

This is a picky thing, but if your home page is named
index1.html, that file name will show in the URL. If
it's named index.html, it won't show up in the home
page URL. I'm sure there's a reason for the name, but
just a thought.

Also, are you sure your user will understand the home
page? You have the question Are You?, but since you
really want to lead them down the page, perhaps saying
Are you... would let them know that there's something
more below. I know you can tell from the fact that
there's a scroll bar, but your use of tables to hold
all those words is so terrific and effective, that I'd
hate to have someone miss them.

Just some thoughts. I appreciate your hard work on
this -- it really paid off!

Good luck tomorrow!

Debra Burgin


---



Woohooo!! That just made my night!