rwood
Member Elite
since 02-29-2000
Posts 3797
Tennessee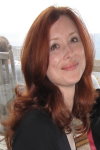 | | |
| --- | --- |
| 0 posted 09-10-2010 08:47 AM | |
---

My Sis lives in Greeneville, TN. She's got a friend in law enforcement who just did an article on the crime rates in this little town. It's not published, yet, but the info he's sharing is shocking to us country folk. The crime stats are even higher, to date, and they are suggesting that the crime rate is the worst in the U.S. per pop. stats!!

Here's a graph that will clue you in:


Greeneville Profile

Near even split on gender.

Most predominantly white on race.

Median age= 41

Robbery, assault, and property crimes are over the top.

unemployment rate: 15.5% Which is wild, compared to a 9.8%, statewide-BLS stat for 2010. But the crime rates were high even when the unemployment rates were low.

Also, minding that Greeneville is a comfortable drive to Johnson City, Kingsport & Bristol, and Knoxville is a bit of a commute, but jobs are out there.

Who needs a job if ya can take what you want?? Dunno, but Greeneville is a deceivingly quaint little town, clean, beautiful rolling hills, parks, fine dining & lots of ma & pa shops, restaurants, services, great schools, heavy folds of old money & history, and there's not really a rundown section or area to speak of.

Just makes me say Hmmmm!! And, thankfully, my hubby is in the security business!!