rwood
Member Elite
since 02-29-2000
Posts 3797
Tennessee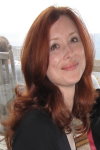 | | |
| --- | --- |
| 0 posted 09-03-2010 08:15 AM | |
---

Lately, with the political atmosphere being too razor-edged for my comfort, I've been drawn to the more gentler or Grandfatherly voice of C.S. Lewis. Especially upon the topics of government, morals, ethics, law, religion, etc.

Lewis wasn't devoid of an edge: I imagine every wise grandfather has a beloved slant. But I thought how old-fashioned of me to seek comfort in someone I'd read so long ago, even before I could comprehend some of the "big words," only to find a new (and improved) affinity for his works. I think more like him than I knew, and I've decided that's not so old-fashioned as it is more timeless, perhaps.


quote:

---

a tyranny exercised for the good of its victims may be the most oppressive. It may be better to live under robber barons than under omnipotent moral busybodies. The robber baron's cruelty may sometimes sleep, his cupidity may at some point be satiated; but those who torment us for our own good will torment us without end for they do so with the approval of their own conscience. They may be more likely to go to Heaven yet at the same time likelier to make a Hell of earth. This very kindness stings with intolerable insult. To be "cured" against one's will and cured of states which we may not regard as disease is to be put on a level of those who have not yet reached the age of reason or those who never will; to be classed with infants, imbeciles, and domestic animals ("The Humanitarian Theory of Punishment," in God in the Dock, p. 292).

---


Instead of feeling screamed at with the current passions of contemporaries, his works do stir in me a more noble & quietly freeing drum of reason.

Are yall feeling me?

Am I the only one that's falling back in time for something more palpable & cultivating to the future?

I was reintroduced to this paragraph by a contemporary writer, David J. Theroux.

C. S. Lewis on Mere Liberty and the Evils of Statism, Part 1