serenity blaze
Member Empyrean
since 02-02-2000
Posts 28839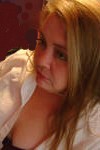 | | |
| --- | --- |
| 0 posted 05-23-2010 01:05 AM | |
---

I posted a ticked off post before, because my feelings were hurt by a certain Nashville thread.

Only half my house is running on the meter, as I type, and I did want to come back to say I'm totally uncertain if the cause of my problems were my comp, or my electrical problems. (I suspect both, actually.)

I wanted everybody to know though, I was deeply hurt by a thread that made comparisons to Nashville and New Orleans. I apologize for offending anyone--it just honestly never occurred to me that I would have to suffer insults every time another national disaster occurred. (That was the post in particular that I was complaining about Ron.)

My computer runs much better on an extension cord though, and I am living like I was after Katrina--on that same extension cord.

It's going to take some time to fix that problem too--so I hope you'll be as patient with me as you have always been.

(I misused a word--we are experiencing "spikes" in our electrical system--now all I have to do is prove it.)

And Denise, I want to thank you for your words of comfort, but I'm afraid that things are a lot worse with the spill than most folks realize.

Once upon a time we lived off of land fishing, and I'd told my family we could do it again, and then the spill happened. I hope you're right. I hope I'm worried about nothing.

But I must say, when I discuss this with people around here, we all laugh and cry...

I know I sound nuts, but it's truly nuts to half to walk through your home with a meter, and see for yourself the ashen marks left from blown sockets.

It's downright...sobering.

Love to all, I'll be around. I'm gonna rent a laptop if I can't buy one cheaply.