Balladeer
Administrator
Member Empyrean
since 06-05-99
Posts 26302
Ft. Lauderdale, Fl USA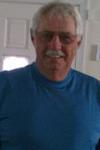 | | |
| --- | --- |
| 0 posted 12-09-2009 01:54 PM | |
---
Snippet 1


BEIJING – President Barack Obama says he's worried that spending too much money to help revive the economy could undermine a fragile U.S. recovery and throw the economy into a double-dip recession. ....11/18/09

WASHINGTON - President Obama called yesterday for a major new burst of federal spending, aiming to jolt the wobbly economy into a stronger recovery and reduce painfully persistent double-digit unemployment. Despite Republican criticism concerning record federal deficits, Obama said the United States must continue to "spend our way out of this recession'' as long as so many people are out of work. 12/08/09

Does anyone else find those two statements to be at odds with each other??

Snippet 2
=======

Obama still hopes for bipartisan support on jobs


WASHINGTON - Despite Republican opposition on Capitol Hill, President Barack Obama said Wednesday that he's still hoping for bipartisan support for his efforts to use financial bailout money to help small businesses and bring down double-digit unemployment. http://news.yahoo.com/top-stories


PROMISES, PROMISES: A closed meeting on openness
By SHARON THEIMER (AP) –

WASHINGTON — It's hardly the image of transparency the Obama administration wants to project: A workshop on government openness is closed to the public.
The event Monday for federal employees is a fitting symbol of President Barack Obama's uneven record so far on the Freedom of Information Act, a big part of keeping his campaign promise to make his administration the most transparent ever. As Obama's first year in office ends, the government's actions when the public and press seek information are not yet matching up with the president's words. http://www.google.com/hostednews/ap/article/ALeqM5joOOsTVD57lFwm_InpZY_nRbg4KQD9CDRVOO0

When Obama went to speak to the Democrats over the health care bill in a closed meeting, he was asked to address the rest of the senate. He refused. This is the man calling for bi-partisanship??? With all of the closed door meeting ha's had (sorry, C-span) is this the man who promised openness in government?

Snippet 3
=======


House panel passes college football playoff bill


WASHINGTON – A House subcommittee approved legislation Wednesday aimed at forcing college football to switch to a playoff system to determine a national champion, over the objections of some lawmakers who said Congress had more pressing matters on its plate
The bill, which faces long odds of becoming law, would ban the promotion of a postseason NCAA Division I football game as a national championship unless that title contest is the result of a playoff. http://news.yahoo.com/s/ap/20091209/ap_on_sp_ot/us_bcs_congress

Does Congress have any business regulating college football? What next??


Snippet 4

The move could allow the US Environmental Protection Agency (EPA) to order cuts in emissions without the approval of Congress.

We are about to see politics at it's sleaziest. The cap and trade, which slipped by in the House in the dead of night and has basically no chance of making it through the Senate, has been given an out. The EPA told congress today that, if the Senate does not pass it, they will step in and do the job, since they don't answer to Congress. Cute....