Ringo






Member Elite
since 02-20-2003
Posts 3696
Saluting with misty eyes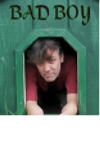 | | |
| --- | --- |
| 0 posted 08-06-2009 11:06 PM | |
---
http://www.thejesusguy.com/

This cat has been cruising around the country for quite the while, and has been through North East Pa twice, now... he has been on national TV shows, and on Newsweek, and has gotten wuite the press.
He has been granted permission to sleep in churches and in rectories, and never asks for anything... All he does is talks to people about his faith, and how others can find faith in Jesus and how their lives can be strengthened by Him. I know this for a fact, because I talked with him for about an hour the first time he was in town about 10 years ago, and I talked to him for about 20 minutes just a week or so ago... Now, we get to the bad part of the story:

I live in a very small part of the coal region of Pennsylvania, not far from Allentown. Last year, there were 12 churches in this town that is 2 miles long, and 6 streets wide. Within the last year, the Catholic Church has closed 6 churches within a 5 mile radius, and there are numerous protestant churches that have closed as well. The crime rate is rising dramatically as people from New York and New Jersey move here to get away from the city. The local police department has 3 full time and 2 part time cops, and have had their case load increase almost 50% in the last year...

Tonight, as I pulled into the parking lot at the local Turkey Hill (7-11, High's, Circle K, etc), I saw "The Jesus Guy" being put into handcuffs and placed into a squad car. His crime? Preaching. He was taking a break from his walking and was talking to a few of the kids that hang out outside the Turkey Hill (usually right in front of the "No Loitering" sign), and the police pulled in and arrested him.

Well, I guess it is only fair... Christians believe he was arrested on bogus charges while others were allowed to continue their law-breaking ways in His lifetime... it is only fair that He follow the same course during ours.<!signature-->

For those who have fought for it, Freedom has a flavor the protected will never know.