Balladeer
Administrator
Member Empyrean
since 06-05-99
Posts 26302
Ft. Lauderdale, Fl USA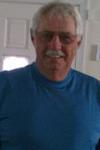 | | |
| --- | --- |
| 0 posted 11-11-2008 08:43 AM | |
---

Obama plans U.S. terror trials to replace Guantanamo prisons

WASHINGTON (AP) — President-elect Obama's advisers are crafting plans to close the Guantanamo Bay prison and prosecute terrorism suspects in the U.S., a plan the Bush administration said Monday was easier said than done. Under the plan being crafted inside Obama's camp, some detainees would be released and others would be charged in U.S. courts, where they would receive constitutional rights and open trials.

But, underscoring the difficult decisions Obama must make to fulfill his pledge of shutting down Guantanamo, the plan could require the creation of a new legal system to handle the classified information inherent in some of the most sensitive cases.

The plan being developed by Obama's team has been championed by legal scholars from both political parties. But as details surfaced Monday, it drew criticism from Democrats who oppose creating a new legal system and from Republicans who oppose bringing terrorism suspects to the U.S. mainland.

The tougher challenge will be allaying fears by Democrats who believe the Bush administration's military commissions were a farce and dislike the idea of giving detainees anything less than the full constitutional rights normally enjoyed by everyone on U.S. soil.

"I think that creating a new alternative court system in response to the abject failure of Guantanamo would be a profound mistake," Jonathan Hafetz, an American Civil Liberties Union attorney who represents detainees, said Monday. "We do not need a new court system. The last eight years are a testament to the problems of trying to create new systems."

Senate Judiciary Committee member John Cornyn, R-Texas, said it would be a "colossal mistake to treat terrorism as a mere crime."
"It would be a stunning disappointment if the one of the new administration's first priorities is to give foreign terror suspects captured on the battlefield the same legal rights and protections as American citizens accused of crimes," Cornyn said Monday, noting that the Senate overwhelmingly passed a nonbinding Senate bill last year opposing bringing detainees to the U.S.
Obama did not vote on that measure. He has said the civilian and military court-martial systems provide "a framework for dealing with the terrorists," and Tribe said the administration would look to those venues before creating a new legal system. But discussions of what a new system would look like have already started.

"There would be concern about establishing a completely new system," said Rep. Adam Schiff, D-Calif., a member of the House Judiciary Committee and former federal prosecutor who is aware of the discussions in the Obama camp. "And in the sense that establishing a regimen of detention that includes American citizens and foreign nationals that takes place on U.S. soil and departs from the criminal justice system — trying to establish that would be very difficult."

Prosecuting all detainees in federal courts raises many problems. Evidence gathered through military interrogation or from intelligence sources might be thrown out. Defendants would have the right to confront witnesses, meaning undercover CIA officers or terrorist turncoats might have to take the stand, jeopardizing their cover and revealing classified intelligence tactics.

According to three advisers participating in the process, Obama is expected to propose a new court system and may appoint a committee to decide how such a court would operate. Some detainees likely would be returned to the countries where they were first captured for further detention or rehabilitation. The rest could probably be prosecuted in U.S. criminal courts, one adviser said.

Many of the about 250 Guantanamo detainees are cleared for release, but the Bush administration has not able been to find a country willing to take them.
http://www.usatoday.com/news/washington/2008-11-11-obama-guantanamo_N.htm?csp=34


Opinions, please? Is shutting down Gitmo and bringing the detainees to the US a good idea or a bad one? Is setting up a new legal system for them good or bad? Would incorporating the guilty into our prison system be better than having them at Gitmo? What can be said about the 250 that do not have enough evidence against them to prosecute them but are apparently so well known to their own governments that their own countries won't take them back? Should they be released in the US?

I'm not offering any yea or nay here....just asking for opinions. Democrats have used Gitmo as a reason to bash Bush for two terms. It is now under Democratic control and they can call the shots. Is Obama's plan in the making a good solution? Will Democrats who have screamed the loudest back off with a "Well, it's complicated" red face now that they hold the hammer? With the economic state wounded, unemployment super high, companies asking for bailouts, banks going under, and people worried about their retirement savings, is the Gitmo detainee question worthy of being one of Obama's "top priorities"? Whay say you.......?