WTBAKELAR


Senior Member
since 09-09-2008
Posts 1083
Utah, USA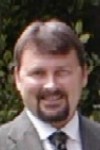 | | |
| --- | --- |
| 0 posted 11-03-2008 03:28 PM | |
---
Tomorrow, Americans will elect thousands of state and local leaders, 11 Governors, 435 Members of Congress, 35 Senators and a new President. Each and every one of these elected officials has the ability to positively or negatively shape legislation affecting you and your community. The foundation of our system is a government of the people, and increased voter participation will improve how that system performs for each of us. On Election Day, I encourage you to cast your ballot in what may be the most important election in years.
VOTE: Your involvement is critical to ensure a powerful voice on Capitol Hill. Your voice is important to ensure that your perspective is heard. No other single influence has as much impact on legislators' votes as informed communications from the general public.
Your input is what counts.
Stay informed – Track legislation and issues as they evolve.
Act – Take action when needed. This may take the form of meeting with elected officials, calling them at their congressional office or writing letters. You choose the method you're comfortable with.
Spread the word – Tell a colleague and a friend. The more people we have speaking, the greater the impact on Congress. Our strength is in our numbers
Information – Through regular Legislative Updates, keep yourself informed on the issues affecting the country. In addition, information is posted on websites on nearly any subject before congress. Find the sources that provide you with a searchable database of lawmakers and media, an e-mail system to get your message delivered to Congress and staff specialists available to discuss the issues.
Strength in numbers works, but only if we act. Join a grassroots network and help work to promote legislation.
Do your part. Don't just follow blindly. Do some research on your candidates and their history. What do they really stand for? What can they do for you, your city, county, state or country?
How have they voted in the past?
It's up to you to make a difference.
<!signature-->

The answer is always NO, Until the question is asked.