WTBAKELAR


Senior Member
since 09-09-2008
Posts 1083
Utah, USA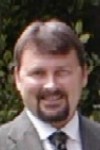 ---
1. "Lead me, follow me, or get out of my way."

2. "Ask not what your country can do for you;
Ask what you can do for you country."

3. "No one can make you feel inferior without
your consent."

4. " You do not lead by hitting people over the
head - That's assault, Not leadership."
1 General George S. Patton Jr.

2 J.F. Kennedy

3 Eleanor Roosevelt

4 Dwight D. Eisenhower.
<!signature-->

The answer is always NO, Until the question is asked.