WTBAKELAR


Senior Member
since 09-09-2008
Posts 1083
Utah, USA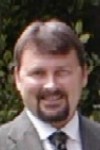 | | |
| --- | --- |
| 0 posted 10-02-2008 04:27 PM | |
---
435 pages written by attorneys, Did your Representitive read it? Did he vote for it?
Was it in YOUR best interest?
Section 325 provides essential tax breaks for the wool research fund, You need wool RIGHT?
Section 503 gives tax breaks for the manufacturer of wooden arrows used in toys for children. Price tag, $6 million, This should save the banks and Wall street, How about this one? Puerto Rican and Virgin Island rum producers get $192 million.
Section 309, tax credit for economic development in America, defined as American Samoa. Section 316, a tax break for railroad track maintenance, Section 317, a tax break for racetracks. Nascar gets tax breaks? Section 502, qualified television and film productions given an extension of favorable expensing rules, $10 million.
Do we really need to help out the film industry?
Section 111 provides for the expansion and modification of advanced coal project investment credits. Section 113, increased funding for black lung disability fund. Saves our mortgages?

Please tell me this is not what I voted for, that the real issues are being brought to bare, that our elected representitives care more about this Country than their selves and how much power they can amass.

Please tell me That both of the Presidential Candidates voted against this.
Sadly they both voted for it.

GOD BLESS AMERICA, QUICKLY PLEASE.

<!signature-->

The answer is always NO, Until the question is asked.