LeeJ
Member Patricius
since 06-19-2003
Posts 13093
SE PA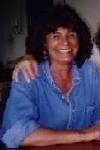 | | |
| --- | --- |
| 0 posted 07-26-2007 08:34 PM | |
---
1963, Nov. 22 Assassination of John F. Kennedy, 1968, April 4 Assassination of Martin Luther King & 1968 June 5, Assassination of Robert F. Kennedy

How did you feel at the time of these assassinations…and who do you believe did it and why?

I believe our government accomplished all three assassinations.
Why, just because of the gut feeling I had at the time of John Kennedy's assassination, it wasn't right, to me, we were the most sophticated country, with powers to protect the president from such a fate? Then Mr. Kings occured, then Robert's…and I feared Robert would also be shot, before he was, and his murder clinched it for me...although many Americans were in denial. I was in 8th grade at the time, but a very serious and perceptive child...who was very curious...

It was the end of innocence and belief in our government for many, but after the shock of it, my emotion was fear…for the first time, fear of my own government…

Then the war in Vietnam exploded…The Warren Commission was botched many times over, there were several witnesses who saw the aftermath of shots fired from 2 or 3 other places…Specter's smart bullet theory was insane. The Fact that Johnson ordered the Warren Commission sealed, was another flag and the United States House Select Committee on Assassinations concluded in 1979 that Kennedy was assassinated as a result of conspiracy.

I believe great fear surrounded our country…fears that our government would stop at no thing….and just how powerful they werem which to me was a plus in great control of our government, not only over us, but over other countries. People feared us. What are your thoughts….?
What do you think?