Alicat
Member Elite
since 05-23-99
Posts 4277
Coastal Texas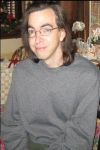 | | |
| --- | --- |
| 0 posted 09-17-2005 11:21 PM | |
---
http://en.wikipedia.org/wiki/Anno_Domini

I've been pondering this for a bit, and have concluded, especially since it would appear that it's mostly the academia in the United States that uses BCE and CE, that this is the latest attempt to eliminate any mention of Christ from the educuation system and American society, which I hold in some ways responsible for the degradation of morals, ethics, and values in this country. In fact, I've seen BCE (Before Common Era) and CE (Common Era) so often as of late, that I was very surprised to see a History channel show about Daggers, Axes and Swords use BC and AD. Perhaps it was originally taped prior to the eviction of Christ.

This current movement is just another cog in the wheel towards changing the American society. First, I guess, would be the Scopes Trial, which replaced Judeo-Christian Creationism with Darwinian Evolution (which later tried very hard to ban Intelligent Design). Then the removal of school prayer, to the point where Christian religious groups (but not Muslim, Jewish, Hindu, Oriental, or Wiccan), have been targetted for lawsuits regarding Separation of Church and State. And then the renaming of Christmas and the outright bans in many states on Christian Christmas displays (but not Kwanzaa or Hanukkah) in public places, again the Separation of Church and State, to Happy Holidays. Now this.

It seems incongruous that these groups attack only Christianity. I guess they don't attack Muslims the same way, saying belief in Allah is a lie, since that might imperil the instigator's life, much like animal rights extremists throwing paint on old ladies wearing furs, and not on bikers wearing leather.

I originally thought of posting this in Philo, but as I went on, it became more of a rant than an invitation to philosophical discourse. What can I say....I've been stewing about this for some time.