Balladeer
Administrator
Member Empyrean
since 06-05-99
Posts 26302
Ft. Lauderdale, Fl USA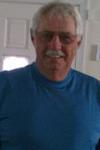 | | |
| --- | --- |
| 0 posted 06-16-2005 05:30 PM | |
---
US senator stands by Nazi remark

Thursday 16 June 2005, 21:38 Makka Time, 18:38 GMT


"A US senator has refused to apologise for comparing the actions of US soldiers at Guantanamo Bay to those of Nazis, while others have decried or defended the mandate and method used to hold prisoners there.

US Senator Dick Durbin on Wednesday refused to apologise for comments he made on the Senate floor referring to Nazis, Soviet gulags and a "mad regime" like Pol Pot's Khmer Rouge in Cambodia.

Durbin did not plan to apologise for the comments, spokesman Joe Shoemaker said.

"This administration should apologise to the American people for abandoning the Geneva Conventions and authorising torture techniques that put our troops at risk and make Americans less secure," Durbin had said in a statement on Wednesday evening."

Aljazeera was more than happy to spread Durbin's comments to the arab world. Don't look for his comments on the network news....somehow it doesn't appear...wonder why?

Maybe they will name the next suicide bomber after him in appreciation of how he has helped their cause. He, and his cronies, must be very proud of themselves. They will trash anything to get at the administration...such a noble group.