timothysangel1973


Senior Member
since 12-03-2001
Posts 1749
Never close enough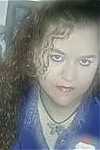 ---
I have been following the case of A reputed former Ku Klux Klansman, Edgar Ray Killen and it just fires me up everytime I read anything about it.

Why?

Well, it has taken 40 years for our judicial system to gather enough evidence to convict this man of the part that he played in the murder of 3 civil rights workers in 1964.

40 Years?

Good Lord. For one, the man has lived nearly all of his life as a free man, paying no restitution to the families of the men he helped kill, and he has done no time for his crime.

Even the ones that were convicted spent no more than 6 years in prison, yet these families are without their loved ones for a lifetime.

In one article I read, they said that the solicitor in the case was being commended for pushing this case to trial... well, bout damn time I say, I mean the man has only got to enjoy his ENTIRE life as a free man.