LeeJ
Member Patricius
since 06-19-2003
Posts 13093
SE PA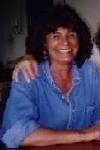 | | |
| --- | --- |
| 0 posted 03-10-2005 07:05 AM | |
---
I don't remember the numbers anymore, but a few months ago, I heard an estimate of Foreign Governments who own American Corporations...the report said, if these countries would pull out of American, it would ruin us...now this???? We now rank 5th in the world for technology production. This scares me...Whats your take on the issue?


IBM-Lenovo deal clears security hurdle

Committee paves way for Big Blue to sell PC business to Chinese firm for $1.25B in second quarter.
March 9, 2005: 6:30 PM EST

SAN FRANCISCO (Reuters) - China's Lenovo Group Ltd. won clearance from a U.S. national security oversight committee to acquire IBM's personal computer business, the companies said Wednesday, overcoming resistance from some U.S. lawmakers
An IBM executive said the high-level U.S. committee had given the deal its unanimous consent -- the final external approval needed -- putting the $1.25 billion PC sale on track to close in the second quarter as originally planned.
"We were able to get unanimous agreement from the members of the committee," Stephen Ward, the general manager of IBM's Personal Systems Division, said in a telephone interview.
Ward is to become chief executive of Lenovo, once the deal closes. Lenovo is headquartered in Beijing, but will move to an undisclosed site near IBM's headquarters in Armonk, N.Y.
The merger of the IBM PC business with China's biggest PC maker -- the first combination ever of a major U.S. company and a top Chinese one -- will create the world's third largest PC maker with roughly $12 billion in revenue and one strongly positioned in several fast-growing markets.
The deal had met unexpected resistance when some U.S. lawmakers began decrying the loss of a U.S.-based PC maker to China. In addition, some government officials, according to media reports, were concerned that Chinese nationals working for Lenovo in the United States might act as industrial spies.
Despite the review, approval of the deal had been widely anticipated on Wall Street. IBM (Research) shares closed up at $92.35 on the New York Stock Exchange.
Ward said terms of the approval are confidential, but that no compromises were required over the location of Lenovo facilities in sensitive research areas, nor were limits put on Lenovo's ability to sell PCs to U.S. agencies.
"I don't think we made any compromises at all," Ward told Reuters.
Rival PC makers such as Dell Inc. (Research) and Hewlett-Packard Co. (Research) have been seeking to woo corporate PC customers away from IBM by citing the regulatory overhang as well as uncertainty over Lenovo's future PC product strategy.
Industry experts say that underlying the cross-border combination of the two companies is a belated recognition of the fact that most PCs -- including IBM's machines -- are already largely manufactured in the greater China region.
IBM plans to keep a 19 percent stake in Lenovo after the merger, allow Lenovo to use its PC brands for five years, and retain service, financing and support operations for PCs.
Click here for more on security concerns surrounding the Lenovo sale.
Final regulatory step
The go-ahead from the Committee on Foreign Investment in the United States (CFIUS) was received on Tuesday, Ward said.
CFIUS, which is composed of 11 U.S. agencies and was created in 1998 to conduct security reviews of business deals, includes members of the U.S. departments of Treasury, State, Defense, Justice and Homeland Security.
"Everything that CFIUS asked of us was perfectly reasonable and the type of things that would be in a business plan," Ward said.
He said IBM PC staff working in the Research Triangle Park, North Carolina, area will be relocated to a single campus that is being sold by IBM to Lenovo and is located in the same industrial park. Separation from the rest of IBM is in line with plans to run Lenovo as a distinct company, Ward said.
Asked if IBM could retain U.S. military and other national security agencies as PC customers, Ward said there were no restrictions on the new Lenovo and it would be free to do business with U.S. government agencies. "We can do business with anyone we want to do business with," he said.
U.S. antitrust authorities in January cleared the deal, and Lenovo shareholders have also approved it.
What is left is largely internal planning and integrating steps to complete the merger.
"We are still looking at closing the transaction in the second quarter," IBM spokeswoman Carol Makovich said. "We are on track."