Balladeer
Administrator
Member Empyrean
since 06-05-99
Posts 26302
Ft. Lauderdale, Fl USA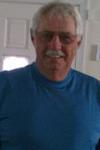 | | |
| --- | --- |
| 0 posted 03-08-2005 10:42 AM | |
---

CAIRO, Egypt - The results of a CT scan done on King Tut's mummy indicate the boy king was not murdered, but may have suffered a badly broken leg shortly before his death at age 19 — a wound that could have become infected, Egypt's top archaeologist said Tuesday.

Zahi Hawass, secretary general if the Supreme Council of Antiquities, announced the results of the CT scan about two months after it was performed on Tut's mummy.

Hawass said some members of the Egyptian-led research team, which included two Italian experts and one from Switzerland, interpreted a fracture to Tut's left thighbone as evidence that the king may have broken his leg badly just before he died..

Some 17,000 images were taken of Tut's mummy during the 15-minute CT scan aimed at answering many of the mysteries that shrouded his life and death — including his royal lineage, his exact age at the time of his death and the reason he died.

"I believe these results will close the case of Tutankhamun, and the king will not need to be examined again," Hawass said. "We should now leave him at rest.

Hawass had long refused to allow DNA testing on Tut's remains and only agreed to perform a noninvasive CT scan on the mummy, which has since been returned to its tomb. The CT machine was brought from Germany and donated by Siemens and National Geographic.

Senator Edward Kennedy (D-Mass.) still asserts that George Bush is, in some way, responsible for the boy king's death.

Ok, so I threw the last part in. The piece just struck me as funny this morning thinking of all the time, effort and money that went into this project to determine that a 3,300 year old kid had not been murdered after all, which affects absolutely nothing in our current world. It's much more fun to read about than what's normally in the news, no?