Irie
Senior Member
since 12-01-1999
Posts 1526
Washington State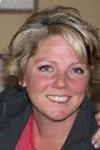 | | |
| --- | --- |
| 0 posted 07-08-2002 06:24 PM | |
---
OK, I have to rant for a minute.

I called my sister this morning and she told me she had to call me right back.
I waited most of the day and she never called.
So I called her from work to ask her why and she said she did, several times in fact,
but she kept getting a message saying our number was no longer in service.



So, I called the trusty phone company and asked them what the heck was going on.
He has no answer for me…a computer glitch was his guess. Oh, how nice.
If my bill didn't get paid on time because of a computer glitch,

they would most certainly charge me a late fee.
(Now let me just state, I am already angry with them because their phone bills
are NOT easy to figure out, and I swear they are sticking us with wireless
charges that they shouldn't be.)
So, the man tells me that he put in an order and the phone should be back
in service with in 30 minutes, then says something about the payment due on
the 10th of this month. I asked him what he was talking about and he told me there was
a balance due on that date that is past due. I told him that I mailed a check back in June
for that and he said they haven't received it. I called the bank, and the check was
paid on the 21st of June.

Once again I call the phone company and asked them what is going on…..
She tried to tell me that that payment was from a previous bill in May.
Now, I KNOW my phone bill should not be this high and that my May bill was paid,
or it certainly would have been disconnected by now! Don't you think?

Both times I called, two different people gave me two different dollar amounts……
on this supposed past due amount!

And the worst part of all.... I can't change basic phone companies with out
using them as a hub, to pull the other company through. GRRRRRRRRRRR
Isn't that a Monopoly, and why are they getting away with it?




<!signature-->

~Sheri

"The things that come to those that wait may be the things
left by those who got there first"




[This message has been edited by Irie (07-08-2002 06:53 PM).]