Irie
Senior Member
since 12-01-1999
Posts 1526
Washington State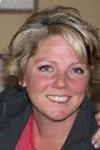 | | |
| --- | --- |
| 0 posted 02-28-2002 02:07 PM | |
---
DRIVE ME CRAZY!




I live in a private community in a rural area on 2 ½ acres.
We are a ways back, off of a private, dead end road and share the long gravel drive with the neighbors.

These neighbors have become the biggest nuisance in my life.

Let me just recap on events leading up to the present
Some of the things I am going to mention I know are petty, but when they continually happen the molehill becomes a mountain and makes me want to scream.

She, the wife, openly flirts with my husband, and any other man that comes around.
Insisted she WOULD be in the delivery room when my son was born (which she was not),
Calls me at least once a week, asking me to run next door to see if anyone is home because no one is answering the phone, (not even an emergency).
Calls to borrow things and doesn't return them, and when I ask, claims she doesn't have them or gave them back. (no, I no longer lend things)

He, the husband, speeds down the driveway, and claims its not to fast.
Ignores important issues that should be taken care of (children out of control)
Calls to borrow BIGGER things like the VCR, lawn mower, and video camera…etc.

The three children that are left living at home, all boys, continually tear the driveway up with their motorcycles and quads. I have my own dirt bike and enjoy riding it, but I don't tear up my property with it, let alone theirs or anyone else's.
Now the boys are all old enough to drive and they are destroying the driveway even more so, and drive at ridicules speeds. What's worse, their friends do it too. Not only am I annoyed about the driveway; I am concerned about my 4-year-old son's safety, as well as our pets.

I have talked with the boys, the parents and their friends, and no one seems to respect our wishes as it continually happens. I have asked nicely, screamed and yelled over and over again.

One boy in particular keeps it up. He has drove though part of my yard, sprayed mud all over my fence, ran over plants & flowers, knocked over a whiskey barrel full of flowers and burns out all the way down the drive causing more damage to it. I would think that since they have their 6-year-old grandson living with them they would also be concerned, but they don't seem to care.

I have recently learned that SEVERAL folks in the neighborhood are having trouble with the boys. They have also called and spoke with parents and the boys and they too, have not seen an end to it. Mailboxes have even been blown up and have had fires set to them.

Needless to say we contacted the Sheriff's office and stop WILL be put to most of the problem. I don't know what I can do with the neighbor boys from trashing my driveway other than call it in as vandalizing private property by use of vehicles. Then again, part of the drive is theirs too…

They don't even offer to help keep the driveway up and looking good. In fact, my husband and I have decided (even though it kills us) to not put another penny or a lick of effort into it. That is until they can start pitching in. Why should we keep it up and spend money on it only to have them trash it.


The worst of all;
My Husband came home one day and headed for the bathroom. As he was walking out, he saw a silhouette in the shower, via the mirror. His first thought was to get a gun, but didn't want to do that with my son in the house. So he took the phone and son, walk out side and called the police. After they showed up, the person in the shower was caught peeking out the window seeing if my husband had left. Turns out is was my neighbors 16-year-old son. Turns out he has been doing this for over a year. Why you ask? He's been breaking in and using MY computer to look at porn on the net. What did his parents do? Not a damn thing. In fact, it took them over three weeks to contact us, and it was the mother, not the spineless dad. They acted as if it was no big deal. Still haven't heard an apology from the son either.

You know, there is so much more to this, I could almost write a book.
I just wish they would move before I end up completely hating them. Just disappear



OK, thanks for listening….I feel a bit better now, sort of!



<!signature-->

~Sheri

"The things that come to those that wait may be the things
left by those who got there first"