Temptress
Moderator
Member Rara Avis
since 06-15-99
Posts 7276
Mobile, AL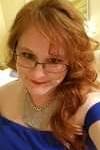 | | |
| --- | --- |
| 0 posted 09-26-2000 02:53 AM | |
---
Okay, am I just seriously behind here? I've been reading for half the day now, and it seems like everywhere I go on here, there is a poem or message about someone leaving for some reason or another. Could anyone please update me on who is leaving or who has left, and possibly refresh me on why? Be it the persons who are leaving that let me know or the persons who know why the others are leaving...I WANNA KNOW BECAUSE ITS MAKING ME SAD!!!! I guess this looks like it would be a gossip ring. That isn't my aim. I'm just getting depressed because everywhere I see..someone is leaving. If you don't want to put it here, put it in e-mail. Someone please just let me know whats going on! I feel like I'm loosing friends. Geesh...




Lilith_4@hotmail.com
Please..Fill me and my mailbox in... This is just TOO depressing...
<!signature-->

My name isn't Baby, and I don't want to cyber.