Tequilia_Sunrise
Senior Member
since 02-19-2003
Posts 618
Lochalsh, Ontario, Canada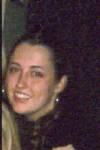 ---


I've come down with a bad case of love,
and its all because of you.
You've sent my temperature rising high,
its at least a hundred two.
My head is delirious, my heart is so sick,
Theres plenty of cause for alarm.
You've affected me with you charm.

I'm so weak and sore, I can't even sit up.
It's a cruel thing to do to a Lover.
I ache and I pain, and I really do think,
I'll likely never recover.
I'd go to the doctor, but I doubt he could help.
I'm sure theres no cure for this.
It's a rare disease and it must have been transmitted to me by your kiss.
Since it had me down,its got me thinking,
perhaps its a thing that could kill,
But if it is, I'll tell you my secret,
I hope that I'm terminally ill.