Midnitesun


Member Empyrean
since 05-18-2001
Posts 29020
Gaia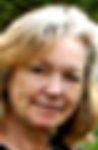 | | |
| --- | --- |
| 0 posted 04-13-2004 01:28 PM | |
---


As sift of sand slipped from my hand
I chanced to see before me
a wondrous gift...

Reality.

No foolish fantasy could offer me
this sacred sight so clearly;
the beauty of a life's story
lies openly upon the earth naturally,
the bounty of which can be found as easily
in the lowliest ebony depths of a muddy ditch
as within coveted cerulean skies,
or upon waves of titanium white as they curl and twitch
atop the most tempestuous cobalt seas.

In search of the purpose of past,
I cast about aimlessly seeking simple solutions,
pondering life's never-ending mysteries
while the surround sound of noisey screeching gulls
teased me, enticed me to crawl
over sharp shin-scraping wretched rocks on the jetty,
when all along, beneath my wandering feet
sacred smooth stones did speak repeatedly:

We are all one.
We are all one.
We are all one.

And not being one to consciously comprehend
Higher math or elusive elaborate formulas,
this simple message became my absorption,
a vision quest of Unity, my samadhi:

Reality.

Though it is whatever
each one chooses it to be,
in the end we are all one.

Reality.