aries_luv_ppl
Senior Member
since 09-20-2001
Posts 1479
Universal Mind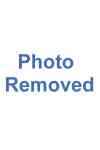 | | |
| --- | --- |
| 0 posted 06-08-2003 08:29 PM | |
---
Enjoy Tonight Observing the Sky

Maybe the weather is hot,
Maybe coffee spoon is spinning in my heart,
Somehow tonight I cannot go to sleep.
Thinking back the things I did,
And the habits I didn't change,

I ask myself these questions:

Am I born this way?
Am I predestinated?
Am I just a star among the universe,
Each has a predestinate cycle of life?
Am I just a probability,no meaning attached?

Am I born with a mission
To experience life and form my attitudes?
Or is this mission to learn lessons,
Predestinated-
So is my meaning to breathe each moment?

I believe we are here to learn
Predestinated lessons, to experience life,
In guiding me to form my attitudes,
To engage with each other
In a meaningful way.

Yet how should I find
My attitudes, my lessons?

I look in the mirror,
She says, "Lessons will find you,
And attitudes will be formed,
When the moment is right,
In God's time."

I look at the stars from my skylight,
It is as though the view of the sky I'm observing
Is the same tiny picture of my life.
As I enjoy the scenery of tonight,
My eyes roll in sleepiness...

Goodnight my Heavenly Father.

(c)June 7, 2003
Eliza Simmons
<!signature-->

Eliza Simmons
~Every girl has a dream within.
~Yesterday insult, today gain.