nakdthoughts
Member Laureate
since 10-29-2000
Posts 19275
Between the Lines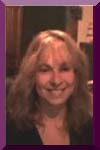 | | |
| --- | --- |
| 0 posted 01-13-2003 01:12 PM | |
---

My thoughts today about this picture:

On Being 95 ...

Taking a ride this morning, I thought about you,
and how you were left behind, when you had wished
your death instead of his, declaring to all
that it wasn't fair that he left you without
friends...all gone, when being 95 is not of happiness.

I remember sitting with her that day, after the
funeral. Both of us off in a corner, me missing my
Grandfather and she wailing her loss, and I tried
to engage her in conversation, talking about soap
operas that she liked and listening to her complain
about the sons and daughters-in-law that
never seemed good enough for her children.
I thought about my father who adopted two children
and married my mother, having three more and
sloughed off her remarks about him.

I recalled someone telling me once, that
if you are a bitter person when young,
that it becomes twice over when you are
at an advanced age...and I think to myself now,
how soft and gentle he was and how it was she
that ruled the household, kept it together,
even in the hardest of times, the depression
years. And to see her in this new time of
depression, made my heart cry out for her
and my tears blend into loss and of a want
to touch her in such a way as to let her know
I have arms, and they can support her if needed.







~~*~~
Long Into the Night

She was lost in the night
staunchly sitting there
cornered with her thoughts.
Her handkerchief filled with sorrow,
monogramed with memory.

If someone had only told her
that she would have outlived
him and all of her friends,
she would have wished life ended.

Staring blankly, she was an illusion
of strength, until upon closer view,
her wounds wept and the soft moaning
could be heard escaping through her stubborn lips.

Time was hanging on, her watch of platinum,
an anniversary gift over fifty years ago,
still ticking away the moments, as she watched
and wondered where it all had gone.

Yesterday was her forever, today
soon to be a thing of the past
and her tomorrows in question.

Still she wouldn't let on, the fear
racing inside and the loneliness
wetting her cheeks as the tears
of being left behind, continued
long, into the night.

M


<!signature-->

"Love is not blind - It sees more and not less, but because it sees more, it is willing to see less."
(Will Moss)


[This message has been edited by nakdthoughts (01-13-2003 04:10 PM).]