serenity blaze
Member Empyrean
since 02-02-2000
Posts 28839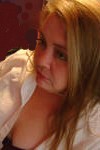 | | |
| --- | --- |
| 0 posted 06-25-2001 01:56 PM | |
---


I pledge in verse, bestow my troth.
Words bellow breath unto my fire.
Afix my eye 'pon distant star,
in mournful weep of scorn's cruel hand.
O Minstrel, may you come to sing,
igniting spark, my soul, ascend...

Withered hope of joy ascend!
Pledge anew, restoring troth...
Where is my voice? I wish to sing...
casting fear to pit of fire.
Even should be scorched my hand,
consumed by promise of a star.

Wonder-filled, in bath of star--
to leave this earth and yet, ascend!
Love's fated fingers lace my hand,
no ring to boast betrayal's troth...
Warm my bones by stoke of fire.
Play this harp, and hear me sing.

A melody of time to sing,
'neath silver spot-light of this star,
and glow in comfort, shadow's fire,
no journey--but one step, ascend!
Bound in ragged rope of troth,
I work the knots to free my hand.

No, not love, to grasp in hand.
No, not song, to sweetly sing.
Be still my mind of youthful troth,
accursed night of darkened star.
To will my chain--begone--ascend!
Nature's nurture, coal of fire...

I'll die then, for my lust of fire--
sacrificed by my own hand,
by grace of angels, I'll ascend--
praising you, a joy to sing,
resurrected by this star,
that held my gaze, and begged my troth.

And by this troth, of hunger's fire,
I'll grasp this star, I'll stay my hand.
Glory, be the song I sing, in symphony I do ascend.