Auguste






Member Ascendant
since 02-16-2000
Posts 5326
By the sea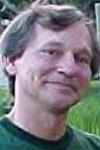 | | |
| --- | --- |
| 0 posted 03-31-2001 10:13 PM | |
---
You Stand Taller

by Michael


Chris, I cannot play ball with you
Now all our races you will win
I'm so sorry for this, dear one
But it will never be again

Remember when we hiked the woods
And panned for gold in all the streams?
I cannot do that with you now
Sometimes fate wins is what it seems

Remember when our car broke down?
We walked two miles to make it home
Those days will never be again
Your daddy can no longer roam

I know how hard it is on you
You once said I was your best friend
And I've always been your playmate
I wish that I could be again

The hardest part of this, dear son
The interaction that I miss
Fun things that you and I would do
That would give you such happiness

I know you're worried, it's okay
I'm fine and nowhere will I go
Let's think of new ways we can play
Let's count the inches as you grow

Dear Chris, you're daddy loves you so
I'll be here for you when you're grown
I know I stand tall in your eyes
But you stand taller in my own

<!signature-->

Proust-
"Love is space and time measured by the heart"