RSWells
Member Elite
since 06-17-2001
Posts 2607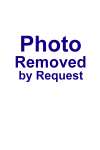 | | |
| --- | --- |
| 0 posted 03-29-2003 12:54 AM | |
---


.
.
.
Earth herself is not
a deadly sinner;

Her lust's a distant wallflower
only circling her hot passion.

No sloth in one of constant motion,
she does not envy hot, young/
cold, old neighbors,

no greed in just existing,
taking only what's offered,

No raging anger (quite yet)
just fistulous internalizing,
well earned wrinkled rifts
and the belching reflux
of a sullied menu.

She may have once, but
does not now know pride,

she, womb and tomb to
all enfant terribles.

And surprise!
She is no glutton.

Yet her iron core is carnivore,
the appetite of a wolf.

She is a reliquary for fallen shadows,
gravely grinding lusty murderers,

Her maw adjudicates with acid,
passing on assassins a fecal sentence.

She is a tome demanding
the forensics of our conscience,

She bookmarks our victims
pressed in leaves of peat
like dried flowers of remembrance,

Gentle beds of vegetable tissue
for nitecapped, hanging faces,
tanned hides on calcium hangers.

She stashes cold-case files in Alpine ponds,
Chinese deserts, Peruvian caves, Danish bogs,

Tender victims never reaching
the docket of the duodenum,
even through the churn
of nine score generations.

She will not digest the vegetarian
but push him around her plate eternally.

Ancient beyond panic, but not shock
she endures our clumsy probes

and chagrins when we ignore 3,000 yr. old
nooses and search stomach contents,
reach around the slashed and yawning throats
to determine the origin of a robe
or concern ourselves with the tools of
a man killed by an arrow in the back.

Earth's a stoic witness whose littered morgues
have patiently awaited honest inquests,

disappoints at glib dismissals of reason
that these were willing sacrifices,
appeasements to seasons, gods,

disheartens at our blind cult of killing
and the lazy trust that we improve.

Her patience is as endless as her chalk
which she will use to outline the corpus
which best defines our mark.

Peace for her will be in our leaving
free at last once shed this skin of sin.


[This message has been edited by RSWells (03-29-2003 01:00 AM).]