Midnitesun


Member Empyrean
since 05-18-2001
Posts 29020
Gaia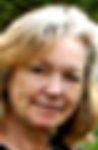 | | |
| --- | --- |
| 0 posted 08-13-2001 12:42 AM | |
---
She stares reluctantly into the mirror,
And a face etched with guilt stares back.
Years of believing she was somehow to blame
For the boy who jumped through the window pane.
Unable to accept failure or defeat,
Unable to accept love, yet unable to retreat
From the clutches of his own demons,
And his failure to become Superman,
And the failure to live up to his own lies,
From failed dreams and hopes
That just wouldn't fly.
The only solution this young man found
Was to die.
From the fourth floor of Sierra North, he jumped
To his final destination, the concrete below.
His final cry was nearly a silent goodbye,
Witnessed only by the nesting sparrow nearby.
And of course, everyone had to ask 'Why?,
No answers make sense,
Self-exile was the only defense
For the final goodbye from a lost Superman, who
In the blink of an eye, jumped into the sky.
And the shadowy figure in the mirror
Still feels the pain, still hears the cry
Of the young man who wouldn't reach out,
Of the young man who chose to die
When his dreams would not fly.
And still, she wonders why.
And still, no answer makes sense.