nakdthoughts
Member Laureate
since 10-29-2000
Posts 19275
Between the Lines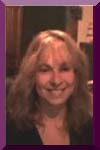 | | |
| --- | --- |
| 0 posted 12-27-2000 05:45 PM | |
---
If I Could...


If I could...
I would give to you the world
within my heart...
I would share with you
the whole of every part...
I would kiss away the fears
that have your hold...
and warm you with
my comfort growing old.
If I could...
I would take you on a trip
the milky way...
rest upon the crescent
moon in sway...
bathe you in my moments
stardust touched...
handing you the feel
of loving much.
If I could...
I would keep the pains of life
from reaching you...
I would soothe away
the edges rough, untrue...
I would live my life forever
in your view...
with eyes of mine
to penetrate your blue.
If I could...
I would wish to be the one
to share your dreams...
to be beside you
walk along the streams...
held, embraced with
kisses feeding you...
together in both
fantasy and true.

If I could...I would answer all your prayers of yesterday
fill your heart with wishes of tomorrow
and hold you in my arms of today.


~Wynter
*inspired by Startimes poem.."I Would If I Could"...and by Barbra S. and a mind that was soaking them both up *s





<!signature-->

"The worst prison would be a closed heart".
...Pope John Paul II






[This message has been edited by nakdthoughts (edited 12-28-2000).]