Balladeer
Administrator
Member Empyrean
since 06-05-99
Posts 26302
Ft. Lauderdale, Fl USA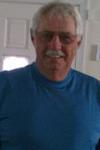 | | |
| --- | --- |
| 0 posted 06-10-2000 07:13 PM | |
---

( inspired by a poetry reading I attended today)

The poetry reading had begun.
Prim ladies dressed in proper attire
light blue or yellow dresses
hair tied neatly in buns
just the right amount of jewelry
stopping just short of flashy
fingernails manicured
expertly painted
sitting atop blue-veined backhands
rouge evenly applied

reading poems of butterflies
and lost loves
to men attired in three-piece suits
Giovanni ties
hair combed over from side to side
in vain attempt to make
one long hair
cover the entire head
shoes brightly polished
over black silk stockings
Rolex keeping time with
the rythym of the poem.

I sat.
My time machine mind
traveling back thirty years
transforming the speaker
into a sandal-footed
long hair to waist
skirt down to ankles
fingering love beads
broad-rimmed glasses sitting
atop upturned nose
child of the 60's
Virginia Slims cigarette
(you've come a long way, baby)
dangling from blue-painted fingers
Gloria Steinham style.

Butterfly poem transformed into
make love - not war
ban the bomb
equal rights for all
hell no...we won't go
fist militarily raised
two fingers V'd in defiance
'No Vietnamese ever called me nigger'
Attitude behind blazing eyes
foot-stompiong
fist-banging
child of the times
looking for Mr. Goodbar
and Joe Dimaggio.

At the exit she noticed me
sockless tonged feet
patched blue-jean shorts
under raggedy Iron Butterfly t-shirt
(in a gadda-da-vida baby)
long, uncombed hair
rabble-rousing rhetoric
swirling about my head
like an angry cloud
hiding a beater-than-thou attitude.

We shook hands
muttered "Nice poem"
and
for just a brief second
the daughter of Aquarius
and Allen Ginsberg
made time stand still.