LngJhnAg
Member Elite
since 07-23-99
Posts 3654
Boot+Kitty=Poetry in motion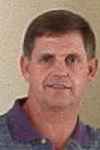 | | |
| --- | --- |
| 0 posted 06-08-2000 09:13 AM | |
---
What did I say that wasn't true?
I only referenced the scamp in you.
And now you've berated my future home,
Out in the alley, out in the cold.

While I may have a taste for rat,
There is no way I'll have a cat.
And if they chance to whiz on me,
My menu will include "Cat-cattore"

You partially described my future abode,
For I won't be living there alone.
I'll be sharing quarters, it is clear,
With you, my friend, the Balladeer.

We'll equally share the household chores,
While living in the great outdoors.
Between your songs and my role as muse,
We'll do alright between us two.

We'll be on the sidewalks, you and I,
Out on the curbs, beneathe the skies.
You'll quote smooth verses you think up,
While I collect donations with our cup.

And when we've worked our daily shift,
We'll buy some vino for a lift.
We'll call sweet Fran and Lorelei,
To have their chauffeurs drop them by.

We'll have a party like cool cats,
With Mogan David and sauteed rats.
We'll toast our age, and reminisce,
And know that we'll be always blessed.

So keep composing verse, my friend,
Keep warming up for the time when
We'll be together, back to back,
In our custom-made cardboard flat.