LngJhnAg
Member Elite
since 07-23-99
Posts 3654
Boot+Kitty=Poetry in motion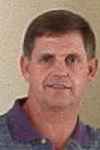 | | |
| --- | --- |
| 0 posted 06-07-2000 10:26 AM | |
---

The rise and fall of the waves that defined her early life,
Met with the flow of stronger tides portending coming strife.
Sailing into roughened waters, the currents made their claim,
And drew in the only daughter: the girl, Mistress Elaine.

Downward on the spiral, accelerating out of control,
Grasping at the maelstrom's wall, feeling it let go.
Looking upward to be saved, the world a spinning frame,
Crying out against each new wave, the lost Mistress Elaine.

Too many currents in the sea, too few the options there,
Too late to stop the swift decline of all that she held dear.
Within, she swore, she could feel the mounting shock of pain,
But she held fast with her will, the strong Mistress Elaine.

Each passing moment held in stasis, each memory a brand,
She kept them all where none could see (or even comprehend).
Her life came down 'round her ears, she felt her spirit drain,
Dashing hopes, sowing fears: the dear Mistress Elaine.

But, through the storm came clarity as she lit upon her course,
The currents that once bore her down - succumbing to the force
Of her strength and character, the core that still remained,
Continuing to carry her, the brave Mistress Elaine.

The rising waves with green-flecked foam, crashing on her bow
Gave way to the calmer waters that her persistent searching found.
And from those terrors of the wake, she charted a new way;
She forgave others their mistakes, the sweet Mistress Elaine.

The journey's hard when waves are rising steeply in your path,
And your dreams are foundering in the torrents of your past.
Ride it out and strive to keep your sextant on a higher plane
To slip the draw of the deep, like the woman, Ms Elaine.