deleeme
Senior Member
since 10-09-1999
Posts 1771
NEW ENGLAND, USA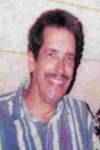 | | |
| --- | --- |
| 0 posted 06-06-2000 02:46 PM | |
---
Old maxims have been here so long,
For us they don't sing like a song
So them, why not renew,
So to us they ring true
Dear friends, would that be so much wrong?

"Two heads are better than one."
We've heard since our life was begun
But if using these words,
Of amusements absurd
"Ripley's two-headed freaks are more fun!"

They say "Beauty is in thw eyes of the beholder"
Yet 'tis said"Love is Blind" is ev'n older
Now does this make sense?
Can't we straddle the fence?
Saying,"Love seen with closed eyes is bolder!"

"A bird in the hand is worth two in the bush"
Why in thw world would anyone so wish?
I say, "Two on the plate,
That would be just so great!"
(And your hand would stay cleaner, yes much!)

We've long been told, "Haste makes waste!"
And I admit that is surely the case
But for the dieter's demise,
These words I would revise--
Warning all "Too much taste- makes waist!"

What about Ben's old timey line,
About "A stitch in time saves nine"?
Post it on an obscure beach,
Reworked, a warning can teach
Such as "A stitch in time, saves FINE!"

Yopui too, an old adage can change,
And revise with your wit, rearrange
Doing much better than me,
Then you just may well see
Some, years later, quoting you, how strange!