Aimster
Member Elite
since 02-19-2000
Posts 4367
Charlotte, NC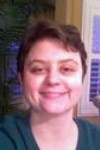 ---
~Chance~
Amy M. Kennedy
*to my soul-mate*

In life nothing is guaranteed...especially not love
You have to take a chance...believe with your heart
I for one think ous...is a love straight from above
And I knew it... from the very start

You captured my heart so silently...on a fateful day
I know that you love me...know it to be true
Whenever I am with you...I am completely swept away
And the only thing that makes sense...is that I love you

I know that you are scared...I am too
Never known a love like this...so pure and so sweet
But I am willing to make it work...no matter what I have to do
I'd be willing to sacrafice it all...the flame of our love a intense burning heat

This choice isn't just mine...I need to know how you feel
Am I just playing a fool...or do you feel the same
When I look into your eyes...I see something so real
I know I am not crazy...and that this isn't just a game

What you and I have is special...born from heavenly skies
But we have to take a chance...and believe in fate
So do we begin as lovers or end as friends...I sit and deeply sigh
All I know is you and I...are forever soul-mates.

<!signature-->

"Don't be dismayed at goodbyes. A farewell is before you can meet again. And meeting again after a moment or a lifetime is certain for those who are friends."

"Fate exists but it can only take you so far,
Because once you're there
It's up to you to make it happen."