SEA



Moderator
Member Seraphic
since 01-18-2000
Posts 24152
with you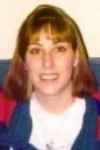 | | |
| --- | --- |
| 0 posted 06-04-2000 11:22 PM | |
---

OK, this was not easy for me, so I picked two. The first one was beacuse of something my Mom said to me. (the first two lines) She was right. I wrote it on 3-19-88
The second one came to me so fast it was as if someone else was telling me what to write. I felt like I couldn't get it down fast enough. It makes me feel happy. I wrote it on 4-11-00. Hope you like...



Don't rush your destiny
or it may pass you by
give fate a chance
soon enough you'll know why

Why it took so long
why the other's weren't right
why we were meant to fall in love
on this special night.


---------------------------------------------------

You wouldn't believe
the Mom I've got
skipping by I ask
what's cookin'in the pot?

Smiling she says
why, it's Bumble Bee Stew
I'm making it special
my girl, just for you

Are you crazy Mom?!
Or just going mad?
Bumble Bee Stew
I surely have never had

My silly girl
it's a witches brew
every young witch
loves Bumble Bee Stew

Well how do you make it?
Can you tell me that?
And if I'm a young witch
dear Mom, where ever is my hat?

A young witch
does not wear a hat
my child did you forget
your sweet black cat?

I have a black cat
yes, this is true
but Mom, how do you make
Bumble Bee Stew?

It's a secret-
one day I'll share with you
and together we'll make
Bumble Bee Stew.