LngJhnAg
Member Elite
since 07-23-99
Posts 3654
Boot+Kitty=Poetry in motion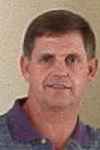 | | |
| --- | --- |
| 0 posted 06-04-2000 08:47 AM | |
---
I sense there is some danger here, in the secret thoughts I've read.
Balladeer is being way too nice in all the things he's said.
And Parker is a real sweetheart, with each and every thought,
To which I now must ask myself, "My Gawwwd, what have I wrought?!!"

Naturally, sweet Corinne, has clearly described my style,
"Sweety" and a real good cook, and I make her smile.
And all the other ladies have said they are so glad I'm here,
(Notice they didn't same the same about that rascal Balladeer!)

Old man Parker is the one of whom the ladies coo and swoon,
His real demeanor will come to the fore, and it won't be too soon.
And then they'll see, though not like Toe, he's still a reprobate,
Then he can kiss off his chances here for any kind of date.

Now concerning Toerag, the phantom of this place,
I wish I could see more of him (without actually seeing his face)
He's been gone way too long, and we've missed his verses
(Except of course for the rocky flow, and the many misspelled curses.)

As for the ladies who keep us in these skirmishes and wars,
We love each and every one of you; you're who we're fighting for.
We know, in our masculine way, that you wish we'd get along
See? I'm just an innocent babe. I know women can do no wrong.

The ever lovely Lorelei asures me this is so,
And that the ladies of the Forums would never side with 'Deer or Toe.
But then she sighs when she reads of Norse mythology and such
What could it mean when she screams, "Yes! Oh Thor!" when we're in a clutch?

In summary, sweet maidens dear, and all my other friends
I'm glad I am a part of here, where muses' trails wend.
Each one of you are part of me, I hope you feel the same,
So, if I'm somewhat uncouth; Park, 'Deer and Toe are the ones to blame.