SpitFire
Member Elite
since 04-19-2000
Posts 2428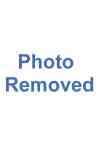 | | |
| --- | --- |
| 0 posted 06-03-2000 02:46 PM | |
---
Go 'Head I Dare

I walked without you for so long,
on a cool, crisp night,
more dark than usual...
full of fury, full of fright.

I walked past the place,
where I lost my shoes and my soul.
I touched the window and thought of you,
thought of the treasures you carelessly stole.

I fell there under the window,
I let myself go,
sore and broken body falling,
crashing into the cold, hard concrete below.

In the night, in the cool,
I sat there wishing I could get inside,
take everything back,...gather it all in my pocket,
escape..... and run to my shelter to hide.

I'd carefully attempt a mending,
of a soul I so desire.
Meticulous work I do understand,
but it's a wish of mine that burns like an eternal fire.

Taking it back from evil's grip,
from such pressures of your so called care,
making it mine again,
just TRY fighting me this time,...go'head..I dare.