Temptress
Moderator
Member Rara Avis
since 06-15-99
Posts 7276
Mobile, AL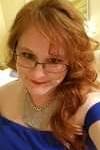 | | |
| --- | --- |
| 0 posted 06-01-2000 02:06 AM | |
---
Friend..
Non assuming
Properly flirtatious
With a delicious light flavor
Of humor and clowning.
If you were here to hug me
I know you would.
If you were here to smile at me,
Well..
That could be my final downfall.
Sometimes a lonely soul,
You come to me for a smile,
Or just an ear,
And I try to give to you
As equally as you have given to me.
I just don't think I can match,
The gifts you've given me,
In our time together.
You've lifted me up,
When I was following someone down.
You've held me tightly,
With your care and thoughts,
Ever the attentive lover of my company.
Never the greedy taker,
When my vulnerable side was on a platter.
Though I know you often contemplate that dish,
You have never touched it.
Respectfully you try to mend it,
Without mishandling me.
So, do I love you for it?
Yes...
In many ways do I love you for it.
But you'd never assume anything,
But the most lady like
And chaste love from me,
So it is yours,
Becuase I know you'll never take advantage of it.
I know you'll honor it,
As the loveliness of a friendship,
Where even the word "friendship"
Doesn't do out situation justice.

<!signature-->

Nothing can deter a poet, for he is actuated by pure love. Who can predict his comings and goings? "Thoreau"