jwesley
Member Ascendant
since 04-30-2000
Posts 6413
Texas . . .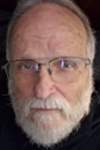 | | |
| --- | --- |
| 0 posted 05-25-2000 06:47 PM | |
---
Remember When

Remember when
every birthday was a wondrous event
and every year seemed to pass so slow?
Remember how you couldn't wait
for another year to pass?
Remember the fun,
the games,
the friends,
how great it was,
back then?
Remember the little girl
with the gorgeous eyes,
the beautiful smile;
that bubbly,
loveable,
wonderful
creature of God,
that everyone loved,
and wanted for a friend?

Remember yesterday?
And all the other days,
that passed with the wind?
Remember the good times?
The happy times,
the fun times,
the times you never wanted to end?

Remember the sad times?
The bad times…
the pain,
and the sorrow
the heartache,
the crying,
and the wishes that it would end?

Remember ALL those days.
Remember that it took each and every one
of those days
and all the good,
and bad,
events,
to bring you to the person you are today.
The person that radiates a glow
that fills us all with warmth
every time she smiles.
The one that lights the night,
and brightens our day
every times she looks our way.
The soul that's loved so deeply
by all that hold her dear.

Remember that birthdays
don't ever
grow old,
they just mold you,
and grow you,
with each passing year.

Happy Birthday ,

w. james beard, jr.