Aimster
Member Elite
since 02-19-2000
Posts 4367
Charlotte, NC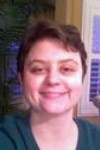 ---
~This isn't really a poem but I have to make it in poem format LOL so that I can post it. Just wanted to let you guys know that I will be away from Passions for the following week. Everyone take care and I miss you guys!

Love,
Amy

From Passions I must depart for a few days
Keep the poetry coming, let it flow my way
I will be back sooner than you know it
And once again I shall be back at Passions, your sunshine poet
Ready to post a new poem I will be
Looking forward to reading your works, can't wait to see
For now I must go but you are in my thoughts
Love all you guys, you're in my heart!
<!signature-->


"Don't be dismayed at goodbyes. A farewell is before you can meet again. And meeting again after a moment or a lifetime is certain for those who are friends."